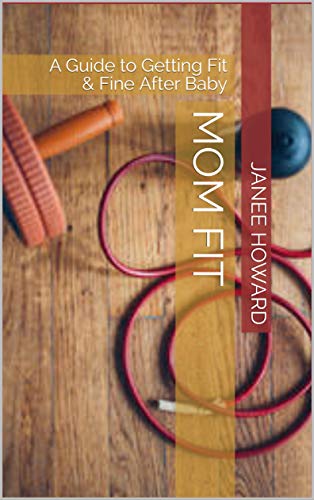 Mom Fit: A Guide to Getting Fit & Fine After Baby
Moms have plenty to be thankful for ―and plenty to worry about. MomFit Guide is your workout plan to get your body back in shape in your own comfortable space. Unlike other workout books for moms, this book includes only what is necessary and helpful, and leaves out the rest. This step-by-step book will guide you from the recovery phase to your ideal health and fitness level.
Janee, a mom of 2, business owner, lifestyle coach, and the founder of OnTheGoBrands, shares her insights into success as an mompreneur in the fitness space.

Included in the book are details on how to overcome barriers, by intentionally including "rest days". This guide pushes you harder each week in this 30-day program. It is not enough to just "eat healthy," you must act on it in order to succeed and reach your fitness goal.
MomFit Guide will give you the workout plan you need to confidently exercise at home and achieve gym-like results.

Voiced with honesty, and encouragement from a mom who's been there, MomFit offers:

· 30 Full day work out plan covering only the most important things moms need to focus on getting back in shape gradually
· Relevant, curated "rest days" to avoid, the "I'm on a diet" food crash
· Customizable do workouts at your own pace and time
Publication date :

 

June 18, 2019

Language: :

 

English

File size :

 

9642 KB

Text-to-Speech :

 

Enabled

Screen Reader :

 

Supported

Enhanced typesetting :

 

Enabled

X-Ray :

 

Not Enabled

Word Wise :

 

Not Enabled

Print length :

 

25 pages

Lending :

 

Enabled