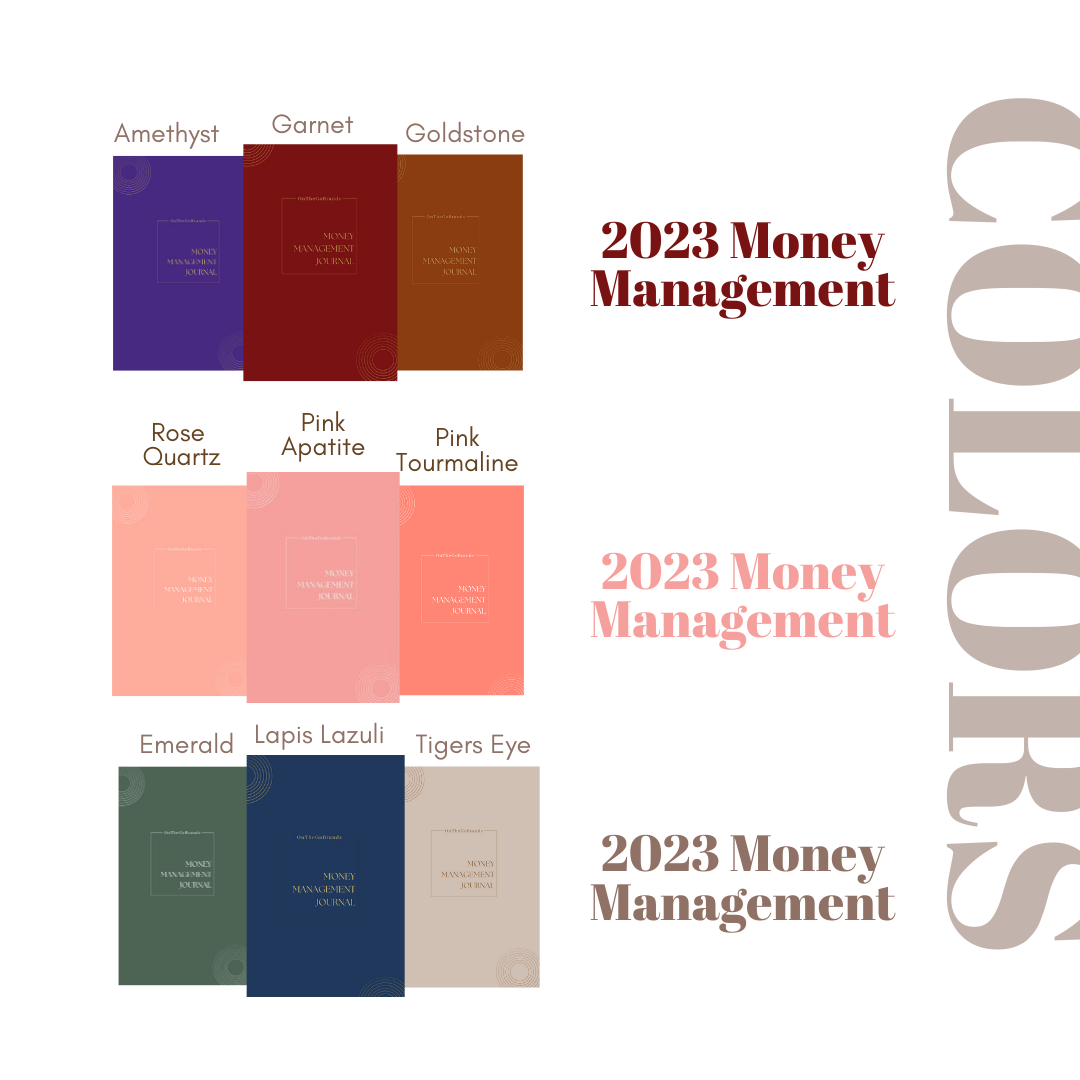 Money Management Journal Planners
Our easy-to-use Money Management Journal Planner.
                                                  FOR THE YEAR 2023
This is your 1st step towards a financially fit lifestyle ♥ #moneymanagementplanner
The Money Management Journal Planner is a great tool that lets you easily keep track of your personal finances. This planner provides profit and loss statements, balance sheets, investment plans and much more . Easily keep your work- life balance, well scheduled with the weekly spread view, self-care scheduler, journal spaces, and water tracker. Having all that information in 1 place allows you to see the bigger picture creating a productive, and stress free …lifestyle. The Money Management Journal Planner includes:
Balance Sheet- Review your financial statements and log your company's assets, liabilities, and equity in the balance sheet sections.
Monthly Financial Review- Great investment planning begins with building a financial plan to suit your companies needs. The mid-month financial review sections allow you to identify where your money is coming from and going.
Investment Plan- Identify your company's goals and objectives by utilizing the investment plan sections in our Journal Planner.
Weekly Planner―Weekly planners allows you to prioritize your must do items at the top of your weekly planner.
Weekly Journal―The weekly journal gives an extra space for you to write out what ideas you want to plan for the next week.
Energy & Health ―The self-care scheduler and the water tracker give you space to make reminders for you take time out at least once a week for yourself.
Much More- Contact List, Word Puzzle, Motivational Quotes, and the list goes on…
The journal offers enough pages for yearly planning; including lined, charts, notes, review, reflection acid-free pages made from archival paper take both pen and pencil nicely.

This journal is suitable for beginners and the experienced in this topic.

This journal was designed specifically to help you to take your time to understanding your current financial habits to align them with your future lifestyle. #dreamjournal
This journal was designed specifically to help you to take your time to understanding your Personal Financial Habits.
                      Comeback and leave us a review for a Free Gift!


Sale

Our easy-to-use Money Management Journal Planner.                                                  FOR THE YEAR 2023This is your 1st step towards a...

View full details